Oh, The Changes We'll Make by Jill Foucré
June 30, 2020
Marché's Own Molly Hess Heads to the Cheesemonger Invitational in New York City!
September 19, 2021
Molly Hess, Marché Cheesemonger, Is A Certified Cheese Professional
We've got a cheese star in our midst at Marché! Cheesemonger Molly Hess has achieved one of the highest forms of recognition in the cheese world by becoming part of a select group of esteemed cheese enthusiasts granted the title of Certified Cheese Professional by the American Cheese Society (ACS). The ACS is the leader in promoting and supporting American cheeses, providing the cheese industry with educational resources and networking opportunities, while encouraging the highest standards of cheesemaking focused on safety and sustainability. Read our interview with Molly to help you better understand what an honor such a title affords both Molly and Marché.
Explain a litte bit about the ACS Certified Cheese Professional process. What does it entail? How involved is the exam? 
Every year, the American Cheese Society (the leading organization in support & promotion for US-made cheeses), holds a three hour long, in-depth 150 question exam to gauge your knowledge of what it means to be an active member of the cheese industry. To me, it was like taking a university final on cheese and passing was my graduation.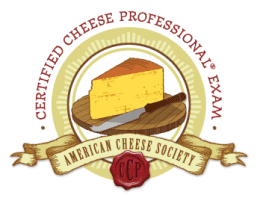 What does it mean to you to be recognized as an ACS CCP? 
The exam covers everything in cheese from pricing, import practices, & protected origin standards for European cheeses to the microbiology & organic chemistry of cheesemaking itself. Passing this exam demonstrates a core knowledge in every topic that falls under the wide umbrella of working with cheese.
How did you prepare to become an ACS CCP? What surprised you most during your preparation process?
Study, study, study! Though you'll have to log 4,000 professional hours before you're eligible for the test and be seasoned in the field, you will still be studying for months out! You have to be familiar with a wide range of topics that might not come up often when selling cheese on the counter. For me, as a not-so-stellar math student, it was getting comfortable with the numbers of inventory management, wholesale vs. retail pricing and margin markups.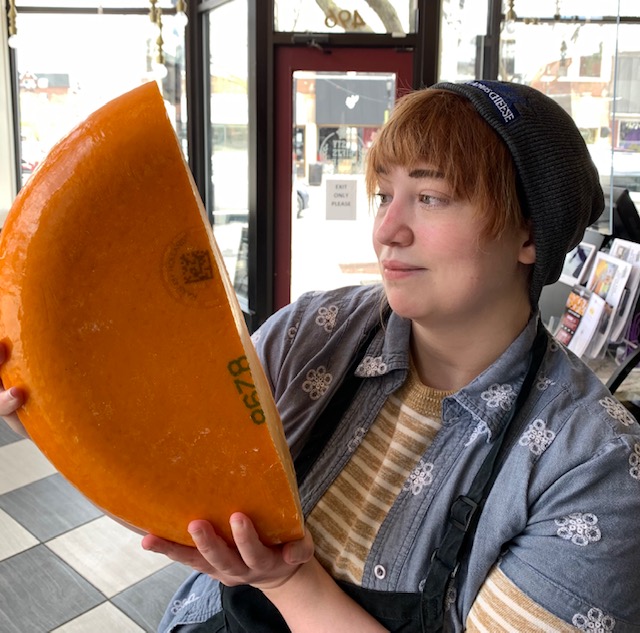 How does your knowledge and preparation as an ACS CCP help you at Marché and for customers?
My purpose in sitting for the exam was to assert my passion and dedication as a monger. To demonstrate that when I help someone with cheese or work with it in any capacity, I'm as invested as possible. I want to also show that I'm committed to keep growing and expanding my knowledge; there's always something new and I want to seek it out!
What is the best part of being recognized as an ACS CCP?
To take the plunge, dive deep into study materials and come out being counted among people that I look up to as rockstars when I was a beginner first falling in love with cheese. To me, nobody was cooler than the senior mongers, buyers or wholesale reps with the CCP title attached to their names. They were immensely wise in an endlessly fascinating field and, in my own way, I wanted to be in a position to pass on the knowledge they gifted me and get as many people as I can excited about this miraculous thing called cheese!
If you haven't already, stop in and allow Molly the opportunity to share with you her immense wealth of information and tips for the best cheese for your palate. We promise you will walk away with something new learned, tasted and enjoyed.